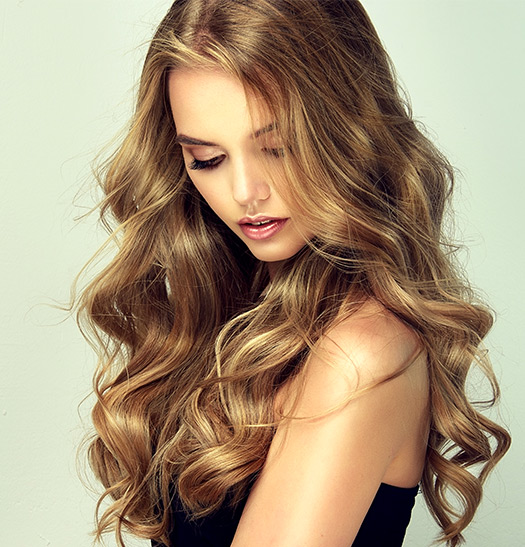 Why Wait for Hair to Grow?
Get Hair Extensions Today!
Why wait months or years for your hair to grow? Whether you're looking to add length to short hair or volume to thinning hair, extensions are your answer.
With our top-of-the-line extensions, it's faster and easier than ever to have the head of hair you have always wished for. Our high quality extensions are virtually indistinguishable from your natural hair and in only a few hours give you added length and volume.
Our 100% human hair extensions are versatile and easy to maintain. Because they are real hair, you can flat iron or curl