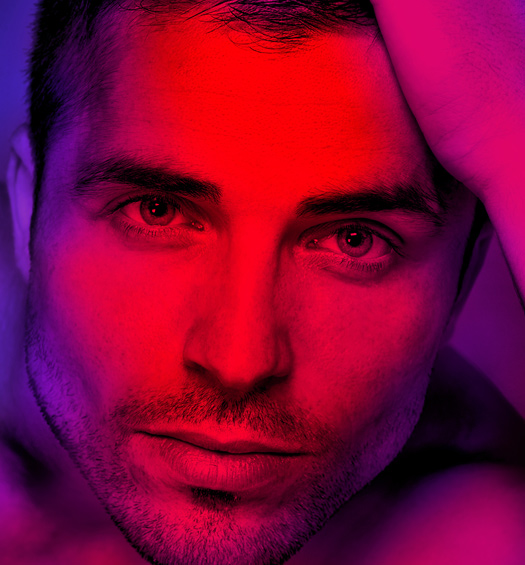 Red Light Therapy Pricing
Prices are subject to change.
1 Session – High School

–
$12
$8
High School special, to receive high school student discounts, you must have a valid high school student ID.
1 Week Unlimited New (Customer)

–
$36
$21.95
Membership Monthly Dues

–
$44.95
Includes Silver Level Tanning
Premier Plus Membership

–
$84.95
Our "All Access Pass" this membership allows you the flexibility to tan, sunless spray tan, and red light therapy in any level. Plus, receive 40% off all tanning lotions.
Frequently Asked Questions
What can I expect from Red Light Therapy treatments?
Treatments using red light will improve skin tone and texture, control pigmentation spots, help reduce pore size, encourage vibrant, healthier looking skin, and reduce fine lines. Anti-aging red light therapy stimulates circulation and repairs the elastin fibers within tissue to help keep skin firm. Over time improved oxygenation & detoxification is achieved as the vascular wall of the skins small blood cells are strengthened, followed by improved natural repair and creation of healthy skin. Skin texture and moisture level is also improved with this skin healing process. Overall, you will look and feel younger!
How does this treatment differ from laser treatments?
Red light is noninvasive, natural and pain free and does not cut, burn, or break the skin as do laser treatments. Collagen lamps produce no vaporization or burning of the tissue, no inflammation or burning so there is no downtime.
When will I see results?
The anti-aging effect is dependent on the skin condition, age as well as number. Everyone reacts differently. Research has shown that many people report noticeable results, including skin tone, reduction in pore size and the diminished appearance of age sports with the first 30-60 days of scheduled use. We strongly recommend 3 to 4 sessions per week for the first 8 to 12 weeks. After your first 12 weeks, we recommend 1-2 session per week thereafter. Skin rejuvenation is a dynamic process. If treatments are discontinued, natural expression lines will gradually return over the course of time, at which point re-treatment can be put in place.
Can I use Red Light Therapy the same day as I UV Tan?
Yes, it is recommend that it be used before tanning, since the red light therapy brings blood to the surface of your skin and produces a better tan through increased oxidation of melanin. It is also recommended to use Red Light Therapy before your sunless spray session to help with the absorption of the sunless solution
Are red light treatments safe?
According to the FDA, red light at 633nm has a "non-significant risk" status and is completely safe for the eyes. Red light penetrates tissue to a depth of 8-10mm, delivering energy to stimulate a response from the body to heal itself. So, YES, red light treatments are completely safe!
How does Rejuvenessence "Collagen Plus" work?
Red light at 633nm is absorbed by the mitochondria of the cell and stimulates intracellular energy transfer (ATP) production for enhanced cell vitality and permeability, increased production of new collagen, and increased turnover of collagen and elastin fibers. Laboratory studies have shown that skin cells grow 150-200 percent faster when exposed to certain light wavelengths, and research has shown red light delivers powerful therapeutic benefits to living tissue.
Does Red Light Therapy produce the same light as from the sun? Can it damage my skin?
Too much sunlight can affect the skin due to the emission of broad spectrum ultraviolet energy through the atmosphere. Rejuvenessence "Collagen Plus" lamps utilize the visible spectra of light at 633nm (red), but contain no UVA or UVB rays.
How soon do results become noticeable?
There are a few immediate changes to skin, as change occurs naturally over a period of weeks. Everyone reacts differently, depending on their age and the condition of their skin. In general, best results are achieved over an 8-12 week period.
Does Rejuvenessence "Collagen Plus" treat acne, age spots and sun damage?
Red light helps remove the bacteria that causes acne, and generates cellular activity that deals with age spots and sun damage. Anti-aging red light therapy brightens skin and reduces the formation of pigmentation marks.
Does Red Light treat cellulite?
No, there are no studies suggesting that cellulite is treatable with red light therapy.
Does Red Light Therapy work equally well on all skin types?
Rejuvenessence "Collagen Plus" therapy is safe and effective for all skin types and colors.
How long do the results last?
Results depend on the length of treatment and the original conditions being treated. Skin rejuvenation is a dynamic process. If maintenance treatments are discontinued, natural expression lines will gradually return over the course of time, at which point re-treatment can be put into place.
Is treatment suitable for anyone?
The red light treatment is harmless and is suitable for all skin types. People with low blood pressure or who are pregnant, suffer from epilepsy or increased light sensitivity, or are on medication that causes increased light sensitivity should talk to their physician first.
Why Red Light Therapy?
Red Light Therapy is a safe all natural process that encourages your body to naturally produce enzymes, elastin fibers, and collagen that support the skin's structure. Thus producing a younger, smoother, firmer feeling skin. Infrared Light Technology has been extensively researched and used by NASA, Mayo Clinic, National Institutes of Health, US Military and many more worldwide. It has been found to be effective at repairing damaged skin, treating depression, relieving pain, treating wounds, killing bacteria, aiding in cancer recovery and much more.
Initial Results (First 4 weeks)
Initially you'll notice fine lines start to diminish, your skin will have a much smoother feeling to it, pigmentation of the skin will start to even out, and any blemishes or acne will start diminishing.
Long Term Results (4-12 weeks)
Over time, improved oxygenation and detoxification of the skin is achieved as the vascular walls of the skin's small blood vessels are strengthened, followed by improved natural repair and creation of healthy skin. This will help restore and firm up tired looking skin, decrease fine lines, wrinkles, stretch marks, diminish freckles, age spots, eliminate acne, even out pigmentation, minimize the size of facial pores, improve the appearance of sun-weathered skin, and stimulate collagen synthesis. Overall improving the skin's underlying supportive structure and making you look and feel years younger!
Recommended Session Lengths
1-4 Weeks: 20 minutes 3-5 times a week. 4-12 Weeks: 20 minutes 2-3 times a week. 12+ Weeks: 1-2 times a week.
Safety
Although Red Light Therapy lamps are made to go into a tanning bed they do not tan you or put out any harmful UV light. Eye protection is not necessary but because of the intensity we recommend at least wearing sun glasses or tanning goggles. The FDA has stated that red light has a non significant risk status and is completely safe for the eyes.

MONTHLY MEMBERSHIP DUES
No startup or cancellation fee. Silver level only.
Expires: November 30th 2023
REGULAR $36
1 Week Unlimited Red Light Therapy. One Coupon per Customer.
Expires: November 30th 2023
ONE MONTH UNLIMITED RED LIGHT
$49.95
Expires: November 30th 2023